MARVIN BLICKENSTAFF
SESSION: Mr. Blickenstaff will be conducting a Master Class specialized for Intermediate level students.
MARVIN BLICKENSTAFF is known among piano teachers throughout the country for his teaching, lecturing, performing, and publishing. He has presented workshops for piano teachers throughout the USA, and appears frequently as soloist and lecturer at state conventions of music teachers and at the national convention of the Music Teachers National Association. For the past eleven years he has been on the faculty of International Workshops where he has performed and lectured in Canada, Austria, Scotland, Norway, France, and Switzerland. In 1992 he was honored by the Indiana Music Teachers Association with the citation of "Teacher of the Year." In 1995 The Registered Piano Teachers of New Zealand sponsored him in concert and a 15-lecture tour of that country. He currently serves as Board President of the Frances Clark Center for Keyboard Pedagogy.
Blickenstaff has also been involved in publishing and editing for the music industry. Music Pathways, a 36-book instructional series was co-authored by Blickenstaff, Lynn Freeman Olson and Louise Bianchi. He serves as a piano editor for the Frederick Harris Music Company (Toronto) and has published Celebration Series: A Handbook for Teachers with co-authors Cathy Albergo and Reid Alexander. Blickenstaff has been on the editorial board of The American Music Teacher and is an associate editor of the periodical Keyboard Companion.
Blickenstaff's teaching career is associated with the University of North Carolina-Chapel Hill where he taught for nine years and served as Chairman of Instruction in Piano, and with Goshen College (IN) where he taught for over twenty years. He now resides in the greater Philadelphia area and is teaching at The College of New Jersey (Ewing), the Westminster Choir College and Conservatory of Rider University and The New School for Music Study (Princeton).
Blickenstaff holds degrees from The Oberlin Conservatory of Music and Indiana University where he received both performing and academic honors. His teachers have included Fern Nolte Davidson, Emil Danenberg, and Bela Böszormenyi-Nagy, and he has coached with Leon Fleisher and György Sebök.
---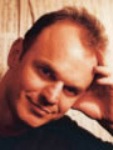 DR. CARL CRANMER, piano
SESSION: Teaching The Solo Piano Works of Samuel Barber :  An Introduction
June 10, 2017 | 10:00-11:00 a.m.
Are you "window shopping" for a twentieth-century piece for your student?   This lecture-performance will give you opportunity to listen to and learn about the interesting and musically provocative compositions of the distinguished American composer Samuel Barber.  A native Pennsylvanian, Barber grew up in West Chester, attending the local high school, where he composed its Alma Mater, and he was a member of the first graduating class of the Curtis Institute of Music.   Several of his solo piano works will be discussed and taken apart, including his Excursions, Op. 20, Nocturne, Op. 33, and the Piano Sonata in e-flat minor, Op. 26.   Stylistic exploration and tips on how to teach these pieces will be given, and a glimpse of the personalities of each will be revealed through demonstration.
---
Carl Cranmer made his debut with the Philadelphia Orchestra at age nine, playing Mozart's Concerto in A Major, K. 488.   In addition to solo recitals in Europe, Asia, and North America, he has performed with the Royal Philharmonic of England, the Gulbenkian Orquesta of Portugal, the Juilliard Orchestra and several other orchestras in the U.S. and Asia.  His eclectic solo repertoire ranges from Sweelinck to Kapustin, and has performed chamber music with the Grammy-winning Takacs Quartet, violinist Axel Strauss and Akiko Suwanai, and tenor Robert White,among others.  Of his performance of Liszt's piano concerto No. 2, The New York Times' James Oesterreich remarked "He made light work of Liszt's fiendishly demanding octaves, scales, and glissandos, showing a fine lyrical strain to boot.  And he did it all with lovely, controlled tone."
Cranmer's performances have been televised in Madrid, Tokyo, Montreal, Washington D.C. and Philadelphia, and have been aired on American National Public Radio, and radio stations in Tokyo, New York, Montreal, Boston, and Atlanta.  He performed two solo concert tours of Spain in 1997-98. He has recorded several CD's, including a solo album titled "Soirée", of the music of Poulenc, Fauré, Liszt, Granados, Chopin and Samuel Barber.  With the Russian Philharmonic Orchestra, he recorded Samuel Barber's Piano Concerto in 2008, and in 2015 he released a CD of Barber's complete published solo piano music.  In 2018 he plans to record an all-Fauré CD of his solo piano music, and Rachmaninov's Suite No. 1 and 2 and other pieces for two pianos with pianist Young-Ah Tak.
Cranmer has performed in Avery Fisher Hall, Carnegie Weill Hall, Alice Tully Hall and Merkin Hall in New York, the Kennedy Center in Washington D.C., and Academy of Music, Verizon Hall and the Perelman Theater in Philadelphia. Dr. Cranmer was the Grand Prize winner of the 1994 Missouri Southern Piano Competition, and also won the Spanish Music Prize and Finalist Prize in the 1995 Santander Paloma O'Shea International Piano Competition in Santander, Spain.
Dr. Cranmer received his Doctoral and Masters degrees, and Professional Studies Certificate, studying with Martin Canin at the Juilliard School, and his undergraduate degree from Oberlin Conservatory of Music, where he studied with Robert Shannon. He is an Associate Professor at West Chester University of Pennsylvania, where he is also Artistic Director of the American Piano Forum and Samuel Barber International Piano Institute in summer.  In the summer of 2013 and 2014, he was on the summer piano faculty of the Cooper Piano Festival at the Oberlin Conservatory of Music, and in 2017 he will be on the summer piano faculty at the Interlochen Music Festival in Michigan.  Most recently, he joined the Guangdong Open College-Conservatory in Foshan, China as Visting Artist Piano Faculty in 2016.  He is a member of the MTNA, and local chapters of MLMTA (Main Line Music Teachers' Associaton) in Chester County, and also in New Jersey and Delaware.   In addition to his university students, he maintains an award-winning private studio in Berwyn, PA.  His students have been state winners in both High School and Collegiate categories in the Pennsylvania and Delaware, and recently his student Shane VanNeerden won the top prize in the Eastern College International Piano Competition in 2016.   Cranmer also teaches Romantic and 20th century piano seminars at West Chester University.