CLICK HERE TO VIEW TENTATIVE CONFERENCE SCHEDULE.
---
CLINICIAN: HANK ALVIANI
SESSION: An analogical approach to vocal technique for the secondary choral singer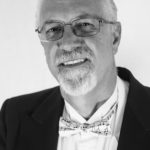 BIO: HANK ALVIANI is Director of Choral and Vocal Music Studies and Assistant Professor of Music at Clarion University of Pennsylvania. He earned the BA in Music Education from Mount St. Mary's College, Los Angeles; the MM in Choral Conducting from California State University, Fullerton; and the DMA in Choral Music from Arizona State University. His conducting instructors include Paul Salamunovich, Howard Swan, and Douglas McEwen. He twice performed with Helmuth Rilling at the Oregon Bach Festival, once as a member of the Conductor's Master Class. He also worked extensively with John Cooksey at CSUF. After twelve years as a public junior and senior high school choral director in Southern California, he has directed choral ensembles of all kinds and has taught studio and class voice, choral conducting and methods, and music theory and history at the college level since 1993. Several of his choral compositions are published by Alliance Publications. Currently he also sings with the Pittsburgh Opera Chorus
SESSION: This session is designed to help choral directors find ways to help their students develop themselves as singers and thereby enjoy their choral experience even more. It is also a useful resource for university instructors to share with their students in vocal/choral methods classes so that they may have this approach available to them in their own teaching.
---
CLINICIAN: JUSTIN BADGEROW
SESSION: From Mozart to Monk: Incorporating Jazz and Improvisation into the Collegiate Level Classical Piano Lesson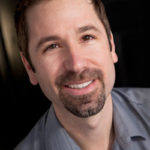 BIO: JUSTIN BADGEROW enjoys a successful career as a solo and collaborative pianist as well as a pedagogue and is an Associate Professor of Music at Elizabethtown College in Elizabethtown, PA.
SESSION: This session will provide tools and strategies used to introduce jazz and improvisation into the traditional classical piano lesson. A combination of live demonstration/audience interaction, powerpoint display, and traditional lecture format will be used.
---
CLINICIAN: DONNA MULZET BEECH
SESSION: The Piano Music of Ann Wyeth McCoy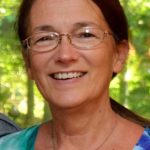 BIO: DONNA MULZET BEECH received a Doctorate of Musical Arts degree from The Catholic University of America in Washington, D.C., and bachelor's and master's degrees from West Chester University in West Chester, PA. On the faculty of The Music School of Delaware since 1979, Dr. Beech is part of the Master Faculty with Distinction and has twice chaired the Keyboard Department. She has served on the faculty of Immaculata University in southeastern PA. In addition, she maintains an independent studio where she offers instruction in piano and music theory, and is active as an accompanist for professionals and students alike.
SESSION: Ann Wyeth McCoy, born in Chadds Ford Pennsylvania, is daughter of N.C.Wyeth and the sister of painter Andrew Wyeth. She was the wife of painter John McCoy, and the musician of the Wyeth family, in addition to being a painter herself. The majority of her musical compositions are for solo piano. They are beautiful, sensitive tone poems evocative of various facets of her life — her father's paintings, her beloved family, and special events or moods. With simplicity and sincerity, Ann captured musically the essence of her surroundings, much the same way that the Wyeths captured surrounding beauty on canvas. This lecture-recital on Ann Wyeth's piano music will feature ten of her compositions, with accompanying slides. Some of her pieces would be appealing to intermediate students and could be an effective pedagogical springboard for matters of interpretation and imagination. A book of her piano music, with pictures of corresponding Wyeth paintings, is in preparation for publication.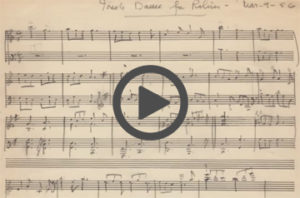 ---
CLINICIAN: BARRY R. HILL

SESSION: Let's record! Equipping your teaching studio for recording
BIO: Dr. Barry R. Hill is professor of music and director of the Audio & Music Production degree program at Lebanon Valley College in Pennsylvania. A member of the National Academy of Recording Arts and Sciences (Grammys), Audio Engineering Society, and the Themed Entertainment Association, he has extensive experience in the industry as a recording engineer, consultant, conference panelist, workshop presenter, and performer. His doctorate is in learning & instructional design, which he uses to help teachers design better experiences for students. For fun he teaches theme park design concepts in the college's Experience Design program, applying a life-long interest in Disney Imagineering and theme parks.
Dr. Hill holds degrees in Instructional Design from The Pennsylvania State University, Music Technology & Interactive Media from New York University, and Music with Recording Arts from the University of North Carolina Asheville.
SESSION: Presented in the Lebanon Valley College recording studios, Dr Barry R. Hill will demonstrate the setup and operation of a professional studio. Since this is a field for which students have a great interest, we'll discuss ideas on how to produce a quality recording in your teaching studio as well as help students see potential career opportunities in this field.
---
CLINICIAN: KAY S. HOOPER
SESSION 1: Common Senses: Training Attention in an ADD World
SESSION 2: Working with Students on the Autism Spectrum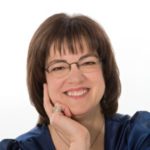 BIO: KAY S. HOOPER is the owner/operator of the Kay S. Hooper Piano and Alexander Technique Studio in Selinsgrove, PA. In addition to teaching piano students, she works with musicians who want to improve their coordination and recover from repetitive stress injuries. She is a Certified Alexander Technique Teacher and Licensed Andover Educator® Body Mapping Facilitator. More information on Kay's work can be found at www.allsensepress.com.
SESSION I: How many senses do you have? Can you count them all on one hand? If so, you are probably missing a few. This session will introduce how our multiple senses intertwine during practice and performance. Learn some simple experiences to guide your students to confidence through self-awareness and improved attention. This session provides a foundation to Working with Students on the Autism Spectrum.
SESSION II: If you have met one person on the autism spectrum, you know one person on the autism spectrum. This session will explain the truth behind this statement, explore the general commonalities shared by people on the spectrum, and include tips for teachers. Because sensory processing challenges are central to the differences between students on the spectrum, the session Common Senses: Training Attention in an ADD World will provide a foundation for this presentation.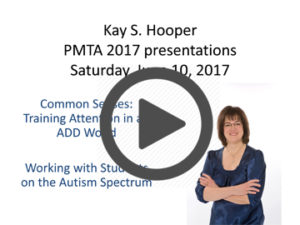 ---
CLINICIAN: TERRY KLINEFELTER
SESSION: Preparing Students for PMEA Auditions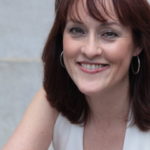 BIO: TERRY KLINEFELTER performs in a wide variety of settings in both the classical and jazz fields. Her 2013 jazz release, Zingaro, remained on WRTI's "Hot 11" countdown for two solid months, and reached #30 nationwide for jazz radio airplay. Her debut jazz trio recording. Simple Gifts, was described by the Philadelphia Inquirer as "on the cosmic cusp where Mozart might meet Mingus". Highlights of the last few seasons include appearances with the Harrisburg Symphony Orchestra, where she currently serves as principal keyboardist, and performances with such artists as Ann Hampton Callaway, Rob Evans (Trans-Siberian Orchestra) and Dee Rascioli (Wicked). Other recent performances include the Michener Museum, Longwood Gardens and other venues. Dr. Klinefelter was recently added to the roster of Steinway Artists. She is an associate professor at her alma mater, West Chester University, and was given the 2016 Top Teacher Award by Steinway and Sons.
SESSION: PMEA selects 3 pianists for their state conference each year, one choral accompanist, one jazz big band pianist, and one jazz vocal accompanist. This session will focus on the jazz requirements for these auditions. Typically, students are asked to prepare a fully notated jazz etude, in addition to realizing accompaniments from a chord chart (or "lead sheet"), as well as improvising on a simple blues progression. While students may be learning these skills in the school setting, piano teachers can also reinforce them. This session will show how to help students in their audition preparation.
---
CLINICIAN: EUN-JOO KWAK
SESSION: Tech-istry Anyone?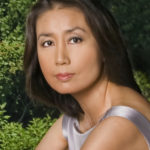 BIO: EUN-JOO KWAK is Keyboard Area Chair/Assistant Professor of Piano at Mansfield University. She earned her BM from Seoul National University in Korea, MM from Chicago College of Performing Arts, and DM from Northwestern University.
SESSION: An invented word by the author, Tech-istry combines Technique plus Artistry in one. This lecture is neither about how to define what technique or artistry is, nor to prove which is more important than the other. Rather, Dr. Kwak would like to begin with an assumption that all piano teachers (author included) agree that these two concepts are inseparable, and that we should teach students to connect the two early in their piano study, maximizing the potential for highly musical outcomes.
---
CLINICIAN: ANITA BOYLE RENFROE
SESSION: Golden Nuggest From 22 Years of Teaching Piano in PA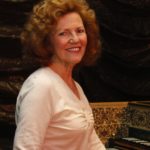 BIO: ANITA BOYLE RENFROE Millersville University Professor Emeritus, served as Artist Director of Keyboard Studies from 1994-2016. She was on LMTA and PMTA Board of Directors, and is now Jacksonville, Florida MTA Program Director.
SESSION: I will share the Golden Nuggets gleaned from teaching piano in Pennsylvania for 22 years, supplemented by my professional experience at the keyboard for more than half a century.
---
CLINICIANS: NANETTE KAPLAN-SOLOMON & NANCY ZIPAY DESALVO
SESSION: Beach Party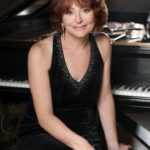 BIO: NANETTE KAPLAN SOLOMON, pianist and Professor Emerita of Music at Slippery Rock University, performs frequently as soloist and chamber musician. She was on the faculty of Slippery Rock University of Pennsylvania from 1977-2014, where she coordinated the piano program, and taught music history, form and analysis, music skills, and women and music classes. She is a founding member of the Slippery Rock Piano Trio, as well as the Kaplan Duo, with her sister , pianist Iris Kaplan Rosenthal. With those groups, she has performed throughout Pennsylvania, Ohio, Maryland, and at numerous venues in New York State. A former board member for performance of the College Music Society, she was recently named editor of the CMS online Symposium Audio Performance Archive. She also served on the editorial board of the American Music Teacher.
BIO: NANCY ZIPAY DESALVO performs extensively as a soloist, a professional accompanying pianist, and a chamber music collaborator. She has been a guest soloist with the Hong Kong Philharmonic Orchestra and is currently a pianist with the Youngstown Symphony Orchestra. She is an Associate Professor at Westminster College in New Wilmington, Pennsylvania where she teaches applied piano, vocal and instrumental accompanying, piano techniques courses and music history. She has also served as the Chair of the Department of Music.
SESSION: A 150th Birthday celebration of solo and four-hand piano music by American composer Amy Beach. Presented by Nanette Kaplan Solomon, pianist assisted by Nancy DeSalvo, pianist.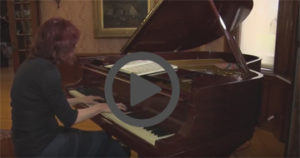 ---
CLINICIAN: LUXUAN ELLY WEN
SESSION: General Introduction of Chinese Solo Piano Music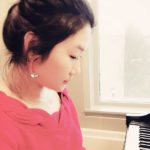 BIO: LUXUAN ELLY WEN is an international pianist performer, as well as a highly skilled piano teacher and composer. She holds a Bachelor's in piano performance from Xinghai Conservatory in China along with two separate Master's degrees from West Chester University of Pennsylvania, one in piano performance and the other in piano pedagogy.
SESSION: This presentation will provide the audience with some excellent samples of Chinese solo piano music within the context of esthetical ideas and the related cultural background. A selection of twelve pieces will be demonstrated and performed, ranging from beginner to formal concert level. One of the intermediate pieces that I composed for pedagogical purposes and the rest are all pieces from traditional and well-known Chinese repertoire and required for piano students in China.
---
CLINICIAN: HENRY WONG DOE
SESSION: Piano Monster-Concert Reading Session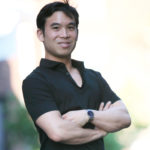 BIO: Born in New Zealand, HENRY WONG DOE received prizes at the Rubinstein, Busoni and Sydney International Piano Competitions. He has released three recordings on the Trust, Klavier and Rattle labels, and recently recorded his second solo album for Rattle. A graduate of The Juilliard School, Henry is currently Associate Professor of Piano and Keyboard Area Chair at Indiana University of Pennsylvania. He is currently on sabbatical leave to work on his recording project.
SESSION: This hands-on session will explore the repertoire used during Indiana Musicale's Monster Concert events. Participants will be grouped in pairs at each keyboard and read through the literature as a piano ensemble. The selections will include both popular and classical styles, as well as strategies for simplification to accommodate all levels within a given piece.