PMTA offers universities, colleges and businesses opportunities to directly reach our membership. Visit our Sponsorships page to learn more about the website sponsorship options and sign up online.
Thank you to our sponsors!
Bloomsburg University | Elizabethtown College | Indiana University of PA | Jacobs Music | Kutztown University | Lebanon Valley College | Penn State School of Music | Seton Hill University | West Chester University School of Music | Zeo Brothers Rental/Retail
---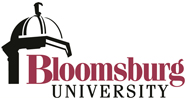 PREPARE: UNDERSTAND: CREATE: EMPLOY
Bloomsburg University's Music Program offers a distinctive curriculum that focuses on providing aspiring musicians creative opportunities, while serving as a regional source for cultural and educational events. Encouraged by its excellent faculty, Bloomsburg University students are given ample opportunities in their chosen field of study for growth and development. Central to faculty philosophy is mentoring and guiding students to professional success. The Music Program is a fully accredited member of the National Association of Schools of Music.
Bloomsburg University: 400 E. 2nd Street, Bloomsburg, PA 17815; (570) 389-4284 ; http://www.bloomu.edu

Elizabethown College is an accredited institutional member of the National Association of Schools of Music. The Music Division provides opportunities for all students to study and experience music at all levels. Music majors are chosen through an audition/interview process in which their performance and listening skills as well as their aptitudes for their prospective majors are evaluated. All music majors develop the performance and listening skills necessary to become musicians, and are well-grounded in music history, theory and literature. Specific professional skills are developed by the majors in music education and music therapy, while liberal arts majors are introduced to a broad spectrum of knowledge about music. All students are prepared for potential graduate study in an area of their choice.
Elizabethtown College: Fine and Performing Arts, Zug Memorial Hall, One Alpha Drive, Elizabethtown, PA 17022; Fax/717-361-1187; Phone/717-361-1212; etown.edu/depts/music


The Department of Music at IUP has a rich history dating back to the founding of this institution over 100 years ago. Graduates of the department have gone on to distinguished careers in performance, teaching, and other fields within the music profession. IUP is an All-Steinway School and its Music Department is a fully accredited member of the National Association of Schools of Music.
Indiana University of Pennsylvania: 1011 South Dr, Indiana, PA 15705; 724.357.2390; iup.edu/music

The world's finest pianos from the region's largest supplier of new, used and authentically restored pianos and keyboards. Jacobs Music is Southeastern and South Central Pennsylvania's only representative for New Steinway and Steinway Spirio, Boston Performance Edition and Essex pianos, Authentically Restored Vintage Steinways & Art Case instruments, Yamaha pianos, Yamaha Disklavier Player Pianos, Clavinova and Roland Digital Pianos, plus the region's largest selection of new and used instruments from a variety of manufacturers. Jacobs Music is committed to supporting music educators with workshops, seminars, master classes, concert events and tours. Visit one of our six convenient locations where one of our experienced consultants will help you and your students discover the piano of your dreams.
Jacobs Music – jacobsmusic.com.
1718 Chestnut Street, Philadelphia, PA 19103; 215.568.7800
1572 Wilmington Pike, West Chester, PA 19382; (484) 723-2700
1135 Easton Road, Willow Grove, PA 19090; 215.658.0888
1391 W. Main Street, Ephrata, PA 17522; 717-715-8888
Additional locations in Cherry Hill and Lawrenceville, NJ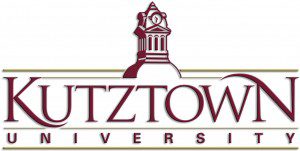 Cultivating the Music CommunityFeaturing a brand new state of the art music facility, a full time artist faculty, and new dormitories on its beautifully landscaped, award-winning campus, Kutztown University offers an inspiring, creative and caring environment for students majoring in the Bachelor of Science in Music Education or Bachelor of Arts in Music.Music majors will have the unique ability to specialize and combine various areas of study, including performance, composition, technology, business, pre-music therapy, journalism, library studies and more.Kutztown University also takes pride in providing students with individual attention tailored to their specific needs, and offers numerous performance opportunities in some of America's most prestigious halls, such as Carnegie Hall, Lincoln Center's Avery Fisher Hall, the Kennedy Center, and the Kimmel Center. Our Music graduates have successfully obtained jobs across the nation.Kutztown University of Pennsylvania: Old Main, 15200 Kutztown Road, Kutztown, PA 19530; 610.683.4550; kutztown.edu/music.

Lebanon Valley College is a small, private, liberal arts college. Since the founding of the College, music has been an integral part of a student-centered curriculum. With sophisticated and responsive instruction, students are presented with many performance opportunities, and degree options which lead to a high success level in a variety of careers. The Music Department offers a supportive student-centered experience distinguished by a high degree of individual attention. Our faculty includes innovative performers and graduates of some of the finest music schools and conservatories in the country. Our programs emphasize learning about music, developing sensitive and critical listening skills, composing and performing, and understanding the role of music throughout history and in contemporary society. Ample opportunities are available to perform in a variety of music ensembles and as a soloist. LVC students learn and perform in the Blair Music Center, one of the largest and best-equipped music facilities in the area. Blair includes a 500-seat concert hall (Lutz Recital Hall), 24 teaching studios, 36 individual practice rooms, and four recording studios. Music majors also may perform in the 175-seat Zimmerman Recital Hall, a premiere space for chamber performances, providing an intimate, acoustically pleasing environment for many of our departmental concerts.Lebanon Valley College offers four undergraduate degree programs: Audio & Music Production (B.M.), Music (B.A.), Music Business (B.A.) and Music Education (B.S.). A Master of Music Education (M.M.E.) is offered through the graduate program.
Penn State School of Music

Penn State School of Music: Allen Road, University Park PA 16802; 814.865.0431; music.psu.edu.

As a fully-accredited institutional member of the National Association of Schools of Music, we believe in educating students in a challenging yet supportive environment.
Music Program Degrees:Bachelor of Music (B.M.) Degrees
The Music Program at Seton Hill University offers four concentrations within the Bachelor of Music (B.M.) degree:
• Bachelor of Music in Music Education
• Bachelor of Music in Music Therapy
• Bachelor of Music in Performance
• Bachelor of Music in Sacred Music
Each of these programs includes a strong emphasis on skill development in music foundations and performance and students are given ample opportunities to perform.
Bachelor of Arts (B.A.) in Music Degree
We also offer the Bachelor of Arts in Music degree for those students who wish to explore other options for developing a career in music. This degree couples a strong foundation in music and performance with the ability to add additional study in areas such as business (and with Seton Hill's FastForward to an MBA Program, you can earn both your undergraduate degree and your MBA in only five years!)
Minors & Certificates
• Music Therapy Postbaccalaureate Certificate
• Sacred Music Certificate
• Music History Minor
• Music Performance Minor
• Music Theory Minor
Seton Hill University: Seton Hill Drive, Greensburg, PA 15691
724.834.2200; setonhill.edu/music

Explore a career in music at the School of Music at West Chester University, accredited with the National Association of Schools of Music (NASM) in the following degree programs:
B.M. Music Performance: (instrument, keyboard, voice, jazz)
B.M. Music Education: (instrument, keyboard, voice)
B.M. Music Theory and Composition: (option for concentration in Music History)
B.M. Music with Elective Studies in an Outside Field: (option for Outside Field in Music Therapy) Additionally, with department consent, students may be admitted to a 5-year dual-major in two music degrees.
Minors Offered for Music Majors: Jazz Studies, Music History
Minors Offered for Non-Music Majors: Music, Music Performance
Swope Music Building is home to approximately 500 music majors and minors with multiple venues for rehearsing and performing. Swope offers an incredible space for performances, academics, and community engagement. Performance spaces include the 375-seat Madeleine Wing Adler Theatre and 125-seat Ware Family Recital Hall. The nearby Emily K. Asplundh Concert Hall seats 1,202 people and is the largest performing arts venue on campus.
Scholarships are available for students enrolled in School of Music degree programs with varying criteria for application, faculty nomination, and/or competition.
West Chester University, School of Music: Swope Music Building, West Chester, PA 19383; wcupa.edu/music

Zeo Brothers Rental/Retail is a division of The Zeo Group, an events staging and production company that has proudly served Pennsylvania since 1976. Zeo Brothers specializes in instruments and equipment for music and theatre performances, including an extensive inventory of digital keyboards, keyboard amplifiers, organs, and live sound systems available for rent or for purchase through our manufacturer representatives. Manufacturers whom we proudly carry include Hammond, Korg, Kurzweil, Nord, Rhodes, Roland, and Yamaha. Our live sound systems range from extensive full-stage audio with monitors and boards to small set-ups consisting of wireless microphones or lavaliers. Zeo Brothers puts the needs of our customers first and guarantees satisfaction. Be sure to ask about our special PMTA Membership Discount when you call!
Zeo Rental/Retail: 244 East County Line Road, Hatboro, PA 19040; 800-837-8935;